Land for sale Siaya suitable for commercial investment
Commercial investments need to be carried out in any given town or city as they are an indication of a city or town's growth.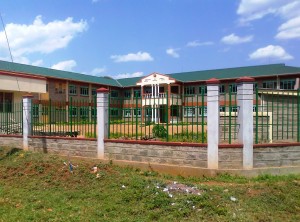 There's a land for sale Siaya which is suitable for the commercial investments in Siaya County. The land which is offered at an affordable price is said to be suitable for commercial purposes, such as building of hotels and restaurants, colleges and universities, hospitals, banks and even supermarkets among so many others.
Investment is something that anyone else can do. It only requires taking risks, diligence as well as determination. However, there are certain conditions that have to be put in place for investments to be operational. It cannot just operate in any environment, whose terms and conditions do not favor it. Listed below therefore are some of the terms and conditions that have to be there for investment to thrive in land for sale Siaya.
Related Post
How much does a 3 Bedroom house cost to build in Kenya
How much does a 3 Bedroom house cost to build in Kenya
How much does a 3 Bedroom house cost to build in Kenya
How much does a 3 Bedroom house cost to build in Kenya
2 Bedroom House in Mbale Vihiga County, 14 days later. Affordable Housing, Less than Ksh1M Budget
Good transportation infrastructure– infrastructure happens to be number one thing that has to be in place in land for sale Siaya. This is plainly because it will be of much use in the transportation of goods in and out of the town as well as within the town. It should be in good condition since if in bad condition, the business persons can always lose clients a great deal. Its condition again matters a lot because if in a bad one, it will lead to breakage of goods during transportation. So this is something investors consider a lot.
Security– this is another one that really needs to be in check in land for sale Siaya. This is because lack of security always put the businesses at risk, thereby instilling fear. The reason for this is because whenever there is outbreak of attacks, they are always targeted and looted, and this results to a total loss. It is therefore important that security matters be looked at so as not to scare away the investors.
Political stability– a given area's political instability results to a lot of instability especially in the area of economy. This is because, if there are different communities staying together in a given area, when there happens to be some political indifference among the political leaders, the same trickles down to the members of the community. This then affect even the way they relate, and obviously, there cannot be any development in such an environment.
With the above in place, you can be sure to have a thriving commercial investment in land for sale Siaya.
Related Posts
How much does it cost to build a 4 bedroom house in Kenya
How much does it cost to build a 3 bedroom house in Kenya
How much does it cost to build a three bedroom house in Kenya
How much does it cost to build a 2 bedroom house in Kenya
How much does it cost to build a two bedroom house in Kenya
How much does it cost to build a 5 bedroom house in Kenya
How much does a 3 bedroom house cost to build in Kenya
How much does it cost to build a 3 bedroom house in Kenya
How much does it cost to build a three bedroom house in Kenya
How much does it cost to build a one bedroom house in Kenya
How much does it cost to build a four bedroom house in Kenya
How much does a 4 bedroom building cost to construct in Kenya
How much does it cost to build a 1 bedroom house in Kenya