Kisumu Real Estate: Kisumu City Suburbs and Environs Attracting Investors and High Residents Rates
Kisumu real estate industry has over the years been growing fast and the increase in the prices of the Kisumu City Centre rentals and land is pushing the residents into the environs of the town.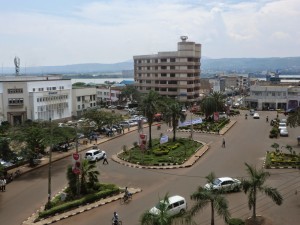 More and more numbers of residents in Kisumu have been moving towards the outskirts of the town to occupy less costly rental houses in Holo, Awasi and Kibos real estates. The land in Kibos, Awasi and Hola in Kisumu were shrub lands several years ago, but recently, the investors and owners have been building rentals and houses for sale to provide housing to the large population of people.
The city suburbs of Kisumu such as Nyamasaria, which is located 5 km away from the City Centre, have also been affected by the rising prices of the real estate properties due to the rapid growth of the town. The prices of the Nyamasaria properties in Kisumu have risen over the years as evidenced in the year 2008, buying a plot of land in Nyamasaria was Ksh100, 000, as compared to the high increase in land prices in Kisumu now to Ksh 900, 000. To rent a bedsitter in Nyamasaria region of Kisumu, it costs you Ksh 6, 000 pm now.
To meet the demand in the Kisumu real estate market, the investors in the region have resulted in building sky-scraping apartments and houses in the Kisumu suburbs and environs such as Milimani. The high return on real estate investments in Kisumu is the driving force of the development even in areas that were a no go zone before for apartment buildings such as Milimani.
The rental houses in these sections of Kisumu have even become higher than the other towns in Kenya- Nairobi, Nakuru, Mombasa and Eldoret, which attracts the high numbers of people to invest in the region.
Latest Property Listing