Many investors who have not time to oversee a property being constructed and would want something which is already constructed. When looking at Kisumu real estate market, there are opportunities for Kisumu property for sale which anyone seeking to by a property can explore. What type of properties can you as an investor put money in?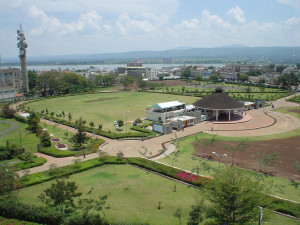 There are several types of properties which you can consider if you are looking for Kisumu property for sale opportunity. The first type of property I want to talk about are incomplete building situated in various estates in Kisumu. You may not imagine but there are so many properties that have stalled and need work on them. These properties are mainly rental properties which either the bank has frozen funding or the source of funding has ran dry and so there is no money to finish it. You can step in and grab such opportunity and finish such property.
Another type of property which you can grab and invest in is those old buildings which were built several many years ago. There are some buildings which were developed over 25 years ago and are old and old style of building. Such buildings don't attract tenants and owners have to look for money to demolish and build new ones. Not all owners of such buildings have money to construct modern building. You can stop a location and identify a good property of that kind and negotiate with the owners.
Kisumu property for sale also include properties whose owners are relocating to other towns and do not want to becoming back to collect rent or even keep such investments. After the post election wars, many investors put up their properties for sale because they were relocating to different destinations. Others may want to sell because they are changing job and so would not want to come back. All are opportunities to invest in properties in Kisumu real estate market.
How can you get a good deal with any of the Kisumu property for sale opportunities? Look for a partner who knows the market well. This partner can be a real estate agency firm with professional workforce who know and value clients. This will help you to identify the right property to invest in and will also minimize any possible risk you can face.
Take your time with a professional firm to identify, do valuation, negotiation and all necessary due diligence including checking any possible encumbrance on the property. You can get a good property with good value which can boost your possible return from the investment. Don't be left out, invest now in Kisumu real estate market and see your investment go for years to come.
Related Posts
How much does it cost to build a 4 bedroom house in Kenya
How much does it cost to build a 3 bedroom house in Kenya
How much does it cost to build a three bedroom house in Kenya
How much does it cost to build a 2 bedroom house in Kenya
How much does it cost to build a two bedroom house in Kenya
How much does it cost to build a 5 bedroom house in Kenya
How much does a 3 bedroom house cost to build in Kenya
How much does it cost to build a 3 bedroom house in Kenya
How much does it cost to build a three bedroom house in Kenya
How much does it cost to build a one bedroom house in Kenya
How much does it cost to build a four bedroom house in Kenya
How much does a 4 bedroom building cost to construct in Kenya
How much does it cost to build a 1 bedroom house in Kenya