The Best Traits of a Property Manager
Do you think you have what it takes to be a property manager? Most jobs require people to have a certain set of skills and characteristics in order to be successful, and property management is no exception. So what are the best traits of a property manager?
Communication Skills
A property manager must have excellent communication skills. Landlords and Tenants must be able to reach the property manager for emergency and non-emergency related issues. Keeping the lines of communication open can be challenging when the phones are ringing, the email inbox is full, and customers are standing at the counter. This environment is stressful and the property manager must be able to communicate clearly and concisely, both verbally and in writing.
Knowledgeable
Property managers are responsible for creating revenue and managing expenses, so it's essential for them to have solid financial skills. While a degree is not required, having a bachelor's or master's degree in finance or accounting can be advantageous. Taking courses in accounting, business and real estate will provide the necessary tools to be successful.
Related Post
How much does a 3 Bedroom house cost to build in Kenya
How much does a 3 Bedroom house cost to build in Kenya
How much does a 3 Bedroom house cost to build in Kenya
How much does a 3 Bedroom house cost to build in Kenya
2 Bedroom House in Mbale Vihiga County, 14 days later. Affordable Housing, Less than Ksh1M Budget
Managing certain types of property may require a certification, such as a public housing unit subsidized with federal dollars. The Institute of Real Estate Management is one organization that offers certificates and accreditation programs. Property managers should also stay informed on the State laws related to property ownership, landlords/tenants and Fair Housing, and other real estate related regulations.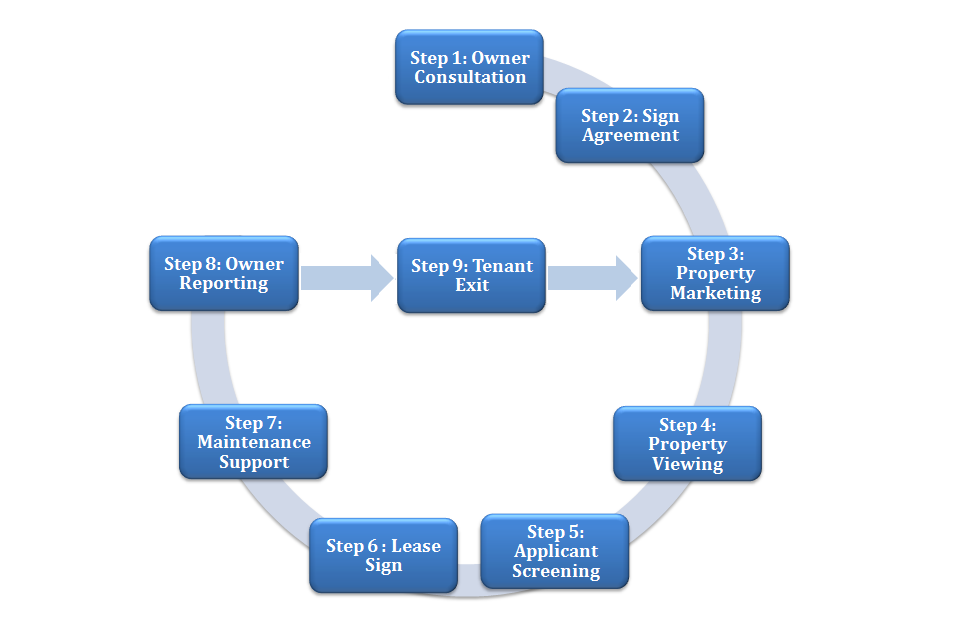 Property managers might also find it beneficial to learn from those who are already experienced in the field. For instance, new property managers could offer to assist a veteran in the industry, and in return gain knowledge of best practices and what it takes to be successful. Previous experience in the real estate industry as a sales agent or broker is also helpful.
People Skills
The ability to work well with people is one of the most important qualities of a good property manager. A property manager must have a friendly, positive attitude and excellent customer service skills to build relationships with new and existing clients and tenants. They must be patient, reasonably tolerant and have the temperament to handle problems and respond to complaints and service requests in a positive and rationale manner.
Turning a negative into a positive requires great people skills. If people feel they can trust a property manager and have their concerns addressed, they will leave happier and are more likely to become long-term clients. It's also important to be a good negotiator, which is beneficial when dealing with angry tenants or a landlord who is unwilling to make improvements to their property.
Professionalism
Property managers must maintain a certain level of professionalism when dealing with employees, tenants, clients, vendors, etc. They must be able to separate their emotions from business decisions and treat everyone impartially. Life isn't always fair, and the situation or circumstances always change. Doing what's right, while being firm and friendly, especially when dealing with sensitive business matters, is a daily task. Property managers must be dependable, responsible and remain patient and calm under stress.
Organization
Don't multitask, prioritize the items on the to do list. Everything needs to be done yesterday and the day will run you if you don't run the day, especially if they manage multiple properties. Therefore, property managers must be well organized, so they can remain focused and accomplish the most important items on their to-do list.
For instance, a property manager must have contact information for owners, tenants, maintenance staff, contractors and vendors accessible from any device. They must be able to maintain a calendar of due dates for inspections, lease payments, reoccurring work orders, preparing financial statements and other reports for owners and tenants. Turning a property over in a reasonable amount of time will reduce expenses and increase revenue.
Without organization, something important will fall through the cracks. For those who need assistance in this area, technology and tools, such as property management software and mobile devices, can help property managers stay on track.
Detail-oriented
Property managers must pay attention to details in order to protect landlords, tenants and the company. For instance, laws on handicap accessibility and fair housing are constantly changing, so they must stay current on amendments to federal or state laws and local building codes and ordinances. Safety hazards on a property can lead to injuries and lawsuits, so property managers should perform regular inspections to know the condition of their property and immediately alert the owners of needed repairs.
Related Links
whttps://web.facebook.com/propertymanagementkisumu/
https://web.facebook.com/Property-Management-Mbale-1827128504010536/
https://web.facebook.com/Property-Management-Maseno-266792720798899/
https://web.facebook.com/Property-Management-Kakamega-1802509329803997/
https://web.facebook.com/Property-Management-Homabay-520402911742815/
https://web.facebook.com/Kisumu-Godown-for-Sale-Ksh140-Million-468596496941526/
https://web.facebook.com/Kisumu-Commercial-Property-for-Sale-Ksh135-Million-689922421358941/
https://web.facebook.com/westkenyarealestate/http://kisumugodownforsale.westkenyarealestate.com/
http://kisumucommercialhouseforsale.westkenyarealestate.com/

property management kisumu,property management service kisumu,property management services kisumu,property management company kisumu,property management service company kisumu,property manager kisumu,property management maseno,property management service maseno,property management services maseno,property management company maseno,property management service company maseno,property manager maseno,property management luanda,property management service luanda,property management services luanda,property management company luanda,property management service company luanda,property manager luanda,property management mbale,property management service mbale,property management services mbale,property management company mbale,property management service company mbale,property manager mbale,Property management majengo,property management service majengo,property management services majengo,property management company majengo,property management service company majengo,property manager majengo,property management vihiga,property management service vihiga,property management services vihiga,property management company vihiga,property management service company vihiga,property manager vihiga,property management kakamega,property management service kakamega,property management services kakamega,property management company kakamega,property management service company kakamega,property manager kakamega,property management homabay,property management service homabay,property management services homabay,property management company homabay,property management service company homabay,property manager homabay,property management kendubay,property management service kendubay,property management services kendubay,property management company kendubay,property management service company kendubay,property manager kendubay,property management chavakali,property management service chavakali,property management services chavakali,property management company chavakali,property management service company chavakali,property manager chavakali
Related Posts
How much does it cost to build a 4 bedroom house in Kenya
How much does it cost to build a 3 bedroom house in Kenya
How much does it cost to build a three bedroom house in Kenya
How much does it cost to build a 2 bedroom house in Kenya
How much does it cost to build a two bedroom house in Kenya
How much does it cost to build a 5 bedroom house in Kenya
How much does a 3 bedroom house cost to build in Kenya
How much does it cost to build a 3 bedroom house in Kenya
How much does it cost to build a three bedroom house in Kenya
How much does it cost to build a one bedroom house in Kenya
How much does it cost to build a four bedroom house in Kenya
How much does a 4 bedroom building cost to construct in Kenya
How much does it cost to build a 1 bedroom house in Kenya