As a real estate developer in Majengo, we undertake all kind of projects such as residential, commercial as well as industrial. We are known for delivering high-quality projects on time and within the client's budget.As a construction company in Majengo, we ensure that every project is led by a project and site manager.
At West Kenya Real Estate, we work strictly with design and building models that are approved with the local authority, building regulatory body as well as a team of different specialists in the construction sector, including architects and engineers.
We have spent years carrying out new buildings, house extensions, basements, space conversions as well as house renovations and refurbishments. Our work is meticulously developed with full glare on details and is not complete until the client is satisfied.
We progress methodically with work from the initial stages to finish with the help of dedicated timelines, clearly defined payment schedules and itemized quote. Our project manager is dedicated to every client and will be your contact person throughout the project.
Some of the real estate development we offer as a Construction Company in Majengo includes;
LOFT CONVERSION
We help you convert any an unused space in your house or property to a more useful purpose. For example, we can use unused space in your property to come up with a new bedroom, bathroom, office or kids playroom. We can do a lot with any unused space in your house or compound. At West Kenya Real Estate, we are Loft conversion specialist in Majengo.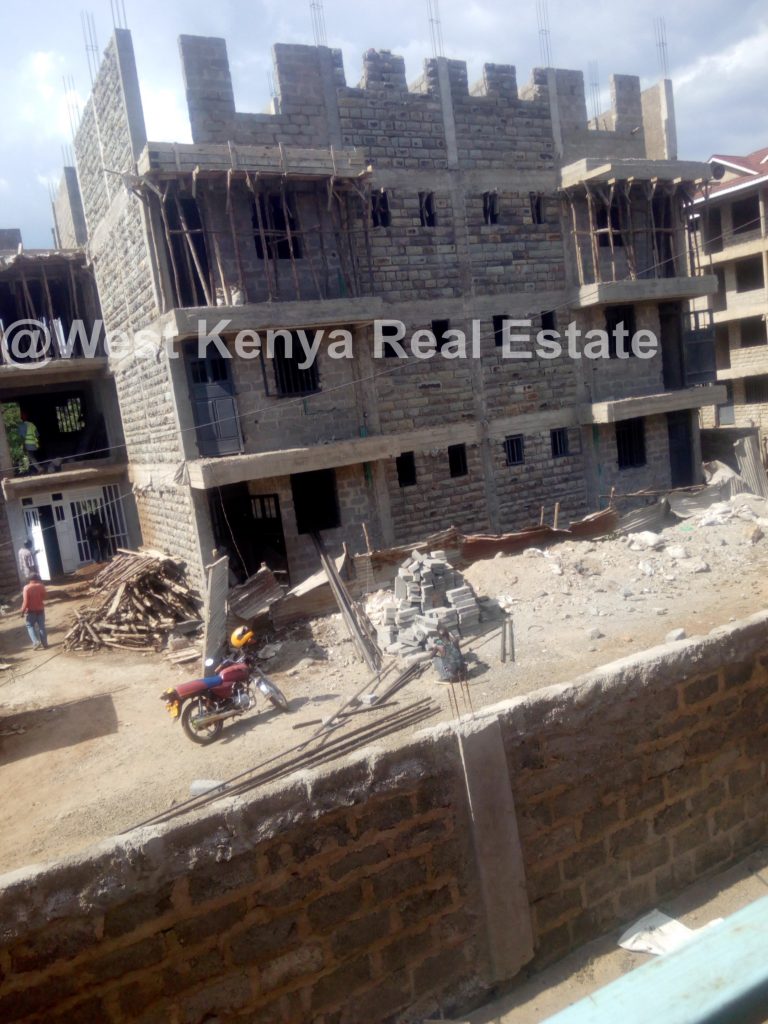 HOME RENOVATION
As an experienced and professional construction company in Majengo, we are happy to work on home renovation projects of any magnitude. We have elaborate experience in home improvements and this service can help you improve tremendously the value of your property before offering it for sale in the market.
EXTENSIONS
Do you need a house extension? Think of West Kenya Real Estate. We are not just a construction company in Majengo but we are also a property extension specialists in Majengo. Before you think of buying a bigger house, you can explore this service of doing an extension to your property or house. You can extend the living room and the feel of the house will be totally different and of course, increases the property value.
BASEMENTS
Given time, there will be limited space not just in Majengo but everywhere and basement will continue to be an attractive way to economize space and offer parking as well as more spaces for businesses. We are able to construct a basement that will not interfere with the property once its build.
We can help you to design the best Majengo basement extension for you taking into consideration the position of stairs and ways to maximize light and any garden access if applicable. Basement extensions can be useful ways to add extra bedrooms or to relocate bathrooms or kitchens in order to create more living space above ground.
Whilst planning permission may not be necessary for all scales of basement extension we can provide the relevant advice on the process and help you through if needed. Basements might conjure up an image of a dingy, dark and potentially damp room or space but we can help transform these areas to make them an essential factor for your property.
We work with you to identify what you need from a basement extension and then consult with you on a basement Design and Build. We can handle complete basement extension projects from design to execution or anything in between. We are not a Majengo Property developer but one seriously determined to make each and every client happy and able to confess something positive to others.
NEW BUILDING
At West Kenya Real Estate we are reliable and qualified building contractors who can carry your next new home project. We work directly with individuals looking to build a new home or, with developers to create new homes for sale in Majengo.
As a design and build company, we can handle full construction projects taking you from the initial design consultation to the finishing touches on your new property. We count on a team of construction experts in Majengo including:
• Master builders and engineers that carry out the main construction works.
• Plumbers and electricians that make sure all installations are accurate and in accordance with the needs.
• Project managers and site managers who efficiently organize and lead the project.
• Decorators and fitters who bring to life the finest interior design for your property.
Our team will make sure your project is developed accurately whilst maximizing space and value. We provide you with architectural services including a full design package but also, dealing with planning permission and building regulations approvals on your behalf.
As we take care of everything, you do not have to take time out to manage the build process. As trusted New Building Property Developers in Majengo, we take full ownership of the project ensuring seamless results based on a work done with meticulous attention to detail and professionalism.
Conclusion.
Do you want a construction company in Majengo for your project in Majengo or elsewhere? Think of us. West Kenya Real Estate as a property developer Majengo company is positioned to offer you unmatched construction services which not only leaves you satisfied but also one which is top notch in every aspect at a cost-friendly budget. Speak to us today.
We can take the project as small as a few hundred thousand to over a half a billion Kenya Shillings. We are here to hear from you.