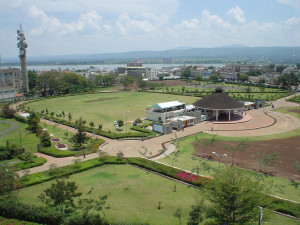 Are you looking for opportunity to invest in lands in Kisumu? You could be out there in other counties or just in Kisumu county looking lands in Kisumu? West Kenya Real Estate is the home for all land for sale in Kisumu. We have access to any land for sale in Kisumu County, whether situated in the hilly terrain of Nyabondo to the leafy suburbs of Mamboleo, we are the home and access to all lands in Kisumu.
We have men and women on the ground that help us get information on any land in Kisumu available for sale. Our strategy for lands in Kisumu is one that ensures that we list only lands for sale in Kisumu with clean title, no dispute or clear case of encumbrance with clear steps to freeing the title. We have a team of lawyers, surveyors and land officers who work with us to ensure we only list and make available land for sale Kisumu which we have full confidence in its title.
Do not look elsewhere when you want land for sale in Kisumu county, look West Kenya Real Estate. We will walk you through the process of acquisition and also help you negotiate a good deal with the vendor. Call us today and let's help you invest in a long lasting asset.
Or just fill the form below and will give you a call immediately. Provide the following details.
State the location you want land/property in or the location of the land you want to dispose
State the type of ownership whether freehold or leasehold
The size of the land in terms of Acres
Type of transfer; direct, sub-division, succession or succession and sub-division
The price range
Single ownership or joint ownership
Individual or corporate ownership