[metaslider id=2550]
We welcome you to deal with a premier real estate agency firm with professionals who care for the interest of clients and go extra mile to satisfy the clients. Are you in keen on Kenya real estate and particular keen on dealing with professionals with clients need at heart? Think West Kenya Real Estate. We facilitate purchase and sell or real estate in Kisumu, Kakamega, Vihiga, Siaya, Homa Bay and other parts of the Country.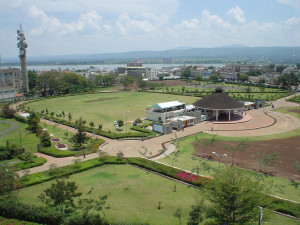 We know Kisumu real estate market, Kakamega real estate, Homa bay real estate, Siaya real estate market and many other Kenya real estate markets and we are represented in these markets with personnel.
We help those looking to buy real estate properties as well as those looking to sell. We search for properties, make initial contact with owners, do due diligence and list on our websites properties with clean title. Check out database of listed properties. Contact us and will help you purchase a property of your choice or sell your property the best price possible. Are you interested in Kisumu real estate or Kisumu land for sale opportunity? Contact us today; email us or leave your phone number, will contact you.
Do you want to buy a land or a building in Kisumu real estate market or anywhere in Kenya Real Estate Market? Start by checking the listing and contact us if you are interested in any. If you don't find what you are looking for, contact us with the details of what you want and will get it to you within 72 hours. If you want to sell, contact us with the details of the real estate property you want to sell and will take it from there and promote it for you.
Check Listing Below and Contact us! Call us! Or Send Email